In Cinemas Worldwide 2019
The incredible story of Ailo, the little reindeer
Ailo's Journey is a wonderful film adventure for the whole family. It takes place in the astonishing unspoilt nature of an Arctic Lapland never seen before.
Watch trailer
Ailo's incredible journey with other wild animals
Throughout his journey, the frail and vulnerable newborn reindeer must overcome the ordeals that stand in the way of his first year of life and his first long trek as the herd migrates. Ailo's awakening to this wild world is a real adventure, deep in the heart of the stunning landscapes of northern Finland, in Lapland.
Ailo's Journey is an uplifting story from a bleak wilderness warmed by an endless mother's love as she watches over Ailo in his incredible adventures with other creatures of the Arctic.
Actors
Ailo's journey is filmed with untamed animals in their natural surroundings. Ailo and his mother are the stars of this story, helped by their reindeer relatives. They are watched by unthreatening elks, ermine and squirrels, but all around are potential predators - a bear, wolves, eagles, foxes, a lynx and the fierce wolverine.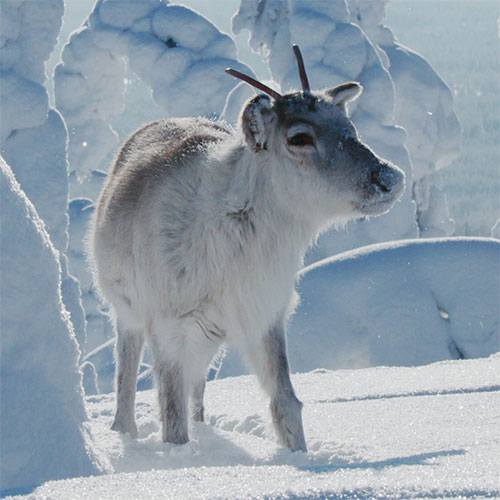 Ailo should have been born like most of its congeners at the heart of a magical landscape, on a fresh and rich grass, and in the middle of the herd. But he was born too soon, aside. All he can see around him is nothing but rocks and thick snow. The frail little reindeer can only rely on his mother's help to escape from the many predators. He will gain self-confidence throughout the dangers and obstacles.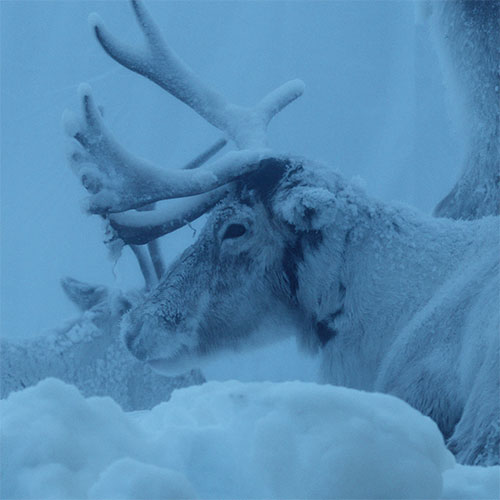 Majestic with its large antlers whose wingspan can reach up to 1.50 m, its haughty stature and thick coat, the reindeer has rubbed shoulders with the mammoth and the woolly rhinoceros. It embodies the wild world and ancestral nature that it has been treading upon for over a million years. Associated with the winter cold and inseparable from the magic of Christmas, it continues to live freely in some places: there are still wild herds, free from human contact, in southern Norway, notably Finse's herd with a total of three hundred reindeers.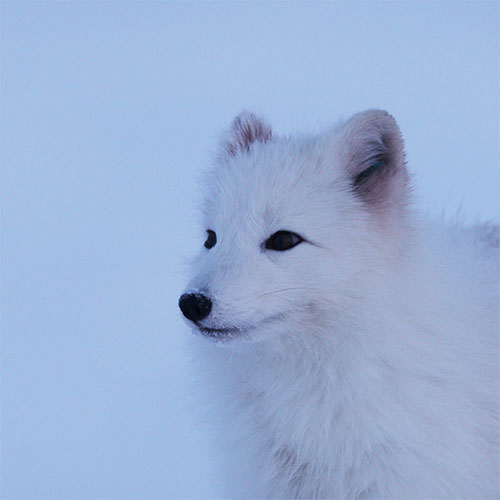 The arctic fox lives in the Far North. Its morphology is adapted to the extreme climate of the region: a ball perched on short legs leaves less grip to the cold. Although there are still many specimens on the planet, its population is rarely found in Lapland where it is considered endangered due to the hunting and growing competition of red foxes, pushed northward by global warming. Twice as big, the red foxes dislodge the polar foxes from their habitat to sometimes even attack them.
During the summer, the arctic fox feeds continuously in order to form a layer of fat that will help him bear the winter season. It can keep from eating anything for weeks. To brave the winter storms, he takes refuge in a sheltered place covered with snow. Within the species, they live in couple. Male and female defend their territory together and raise the young ones.
The young white fox who crosses the path of Ailo left his family at the age of six months. He went to look for a companion, which represents a real challenge when we know that there are only a few hundred wild arctic foxes left in all of Lapland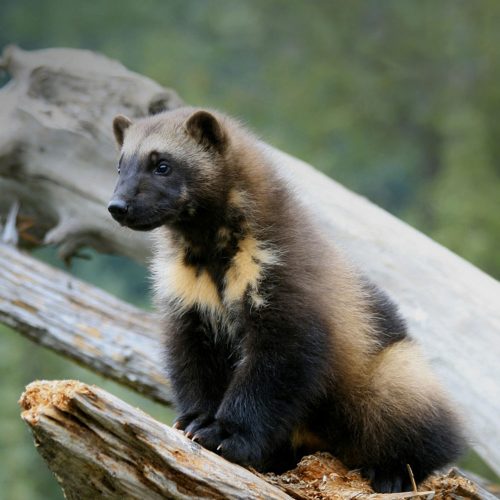 The wolverine is lonely and fierce, the ghost of the taiga and weights not more than twenty-five kilos. It resembles a little bear but much more aggressive. Thus it would have no difficulty in defeating a pack of wolves, or even a bear that would have discovered a carcass before it. The wolverine is so aggressive that it is not afraid of anything. Its semi-retractable claws are sharp knives that allow it to dig in the snow and climb trees. It waits for its prey, lying on a branch and falls on it when it passes under it. Its favourite preys in a herd of reindeers are pregnant females and new-borns.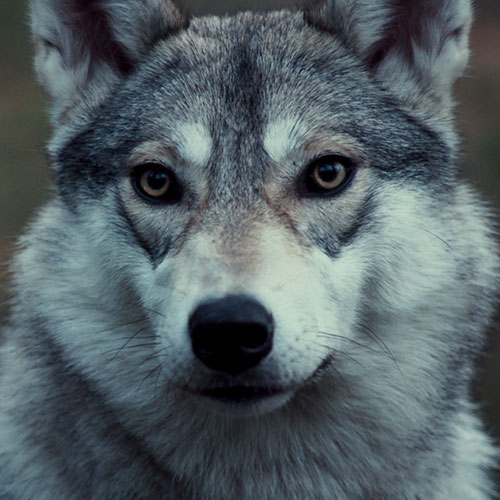 The wolf is usually organized in a pack to hunt and therefore develops a group strategy.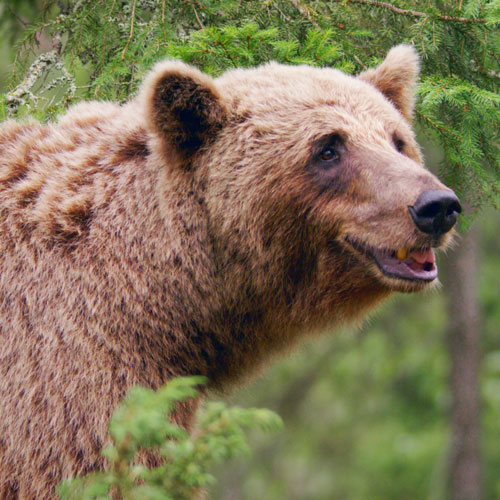 Some of the largest living carnivores bear has big needs: it has just emerged from its wintering, and Ailo would be a first-class prey for him.
Lapland
Up on the far edge of Europe, Lapland lies north of the Arctic Circle, across Sweden, Finland and Norway.
Although the sun can hide for months, light is everywhere. At night the moon casts clear shadows on the snow as the sky glistens with billions of stars, or the northern lights illuminate the frozen fells. In winter, trees are never naked, but frozen under a thick layer of snow carved by the wind into fantastical sculptures. In the summer, nature bursts into life again in a thousand colours under the midnight sun.
The landscape has a major role in the film
Travelling to Lapland means going back in time to the Ice Age. The wild reindeers have not disappeared: they have taken refuge in these hostile lands, the last tundra which once covered a large part of Europe. A wild spirit haunts these natural settings, and fuels the imagination of us all.
Lapland is vulnerable, and it is being changed. During migration, Ailo the baby reindeer discovers a fragile territory suffering from human activity. The fox meets enemies pushed towards the North by global warming. The Arctic is one of the regions most sensitive to climate disruption, and its effects are impacting on the ecosystem, the landscape and the behaviour of animals that are forced to adapt.
Guillaume Maidatchevsky has a background in biology and began his professional career as a scientific journalist. He is the author of many wildlife TV series. His aim has always been to approach the animals to tell their stories: camera on his shoulder, he travels the globe to put those in images and share it with the greatest number. He has directed a dozen documentary films, with Baboon - The Fate of a King, Wild Farming, and Living with Wolves among his latest films for French and foreign TV channels (France Télévisions, Arte, National Geographic, ZDF, NHK) before turning to cinema.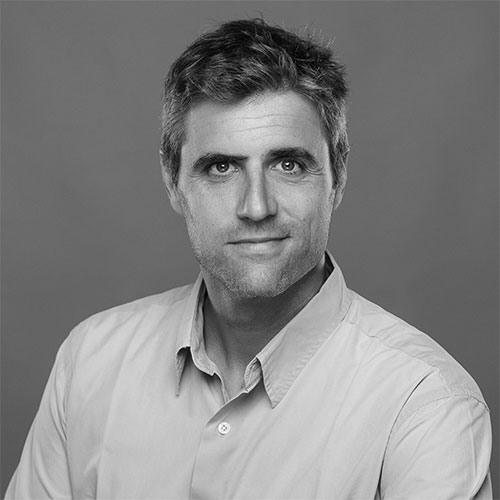 Laurent Baudens began his career as a sales agent, notably working for Wild Bunch, where he handled international distribution on films from Woody Allen, Steven Soderbergh, Guillermo del Toro and many more. Along with Gaël Nouaille, he founded Borsalino Productions in 2009. The company has since produced nine feature films, including four that were selected for the Cannes Film Festival.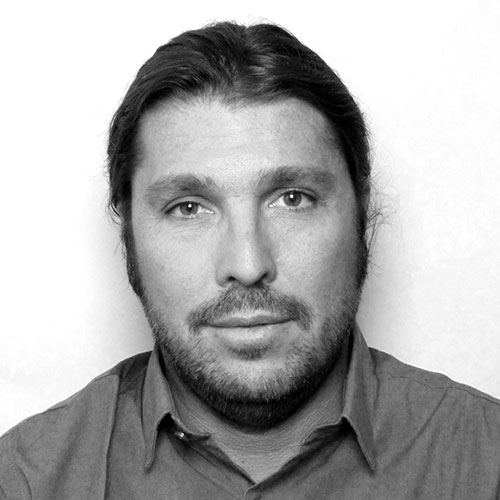 Gaël Nouaille began his career in 1995 at TV5 Monde, where he set up the Latin American office in Buenos Aires before taking charge of the European expansion of the TV channel. In 1998 he was hired by the international film sales company TF1 International, where he oversaw the territories of the US, Latin America and Europe. In 1999, he joined the team that went on to found the renowned French film sales and distribution company, Wild Bunch. For 12 years, he was in charge of sales and acquisitions of over 400 movies with a focus on Spanish and Latin-American content.
In 2006, Nouaille founded the distribution company Borsalino which operates over all of Latin America and has brought 250+ movies coming from Asia and Europe to Latin audiences. In 2009 he started Borsalino Productions and its label, Full House. This France-based production unit has produced or co-produced 9 movies so far, including 7 days in Havana, directed by Benicio del Toro, Gaspar Noé, Pablo Trapero, Laurent Cantet, Julio Medem, Juan Carlos Tabio and Elia Suleiman, Elefante Blanco by Pablo Trapero, La Patota by Santiago Mitre, and Pickpockets by Peter Webber (The Girl with a Pearl Earring), shot in Colombia. His latest projects include Ailo's Journey, a wildlife tale from Lapland, and Inna the Yard: the soul of Jamaica, a music documentary about reggae.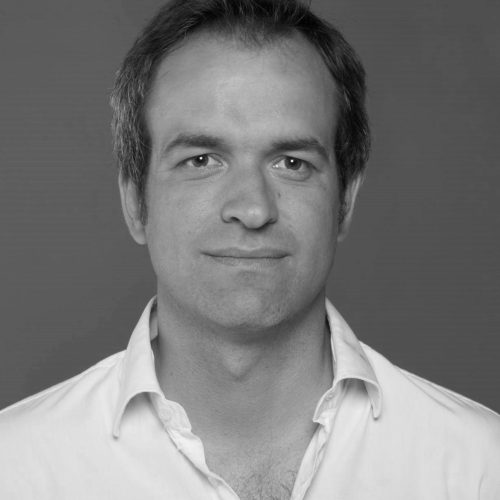 Laurent Flahault started in TV kids programming for Nickelodeon Spain. After working in cinema sales for TF1, in 2005 he joined France Télévisions, the state television channel, where he was buying and handling international documentary co-productions. In 2014 he joined the production company FL Concepts as head of documentaries. Since 2016, he works with Borsalino Productions with whom he's founded Valdés, specialised in documentary productions.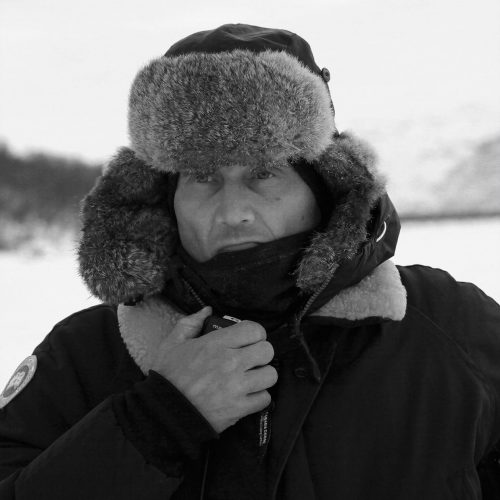 Marko Röhr has a wide experience in international co-productions, drama series and documentaries. He has produced 34 feature films and also the director & writer of several documentaries. After his studies at Helsinki School of Economics (1985), Röhr began his film career as a production assistant for numerous companies both in Finland and abroad. In 1987 he was appointed as Managing Director and Producer for National-Filmi where he produced several feature films, including Talvisota (The Winter War) which was in Competition Berlinale 1990.
In 1990 he started his own production company MRP Matila Röhr Productions. (MRP). MRP has specialised in ambitious drama in co-production with international partners, and underwater films shot mainly in Arctic waters.
Since 1992 Marko Röhr has also been directing underwater films. One of them, Underwater Iceland, has won 13 different prizes in film festivals around the world. His Tale of a Lake has broken all records as the best selling documentary in Finnish cinemas, and has received several awards in international festivals, e.g. Best Direction in China (Gold Panda International Documentary Film Festival). In 1997 Marko Röhr was elected as a voting member in the European Film Academy.

MRP Matila Röhr Productions is one of the leading film production companies in Finland. The company has produced over 50 feature films since 1990, along with TV drama and documentary films. The company is known for its broad production slate, which includes films from epic drama to documentary and animation. MRP is one of the oldest production companies in the Nordic region and has a long track record in international co-productions. MRP's strategy at the moment is to concentrate on feature films, high quality TV drama series and ambitious, creative international productions.
MRP is a well-connected production company working in a relatively small territory and therefore has produced most of its films with international partners. The company has also participated as a minority co-producer in numerous feature and documentary films with 15 different countries worldwide. The company regularly presents its new projects at international co-production markets and events. MRP's films have been awarded numerous international prizes.
MRP Matila Röhr Productions editorial line on development and production is built on creativity and ambition: MRP produces films of different genres for different audiences, always setting the target high. MRP's films are developed by critically and commercially acclaimed scriptwriters, directors, actors and production teams who all feel passionate about their work. A ``Passion for Quality`` guides its work.

Borsalino Productions was created in 2009 by Gaël Nouaille and Laurent Baudens. It has produced or co-produced nine feature films and a TV series, most of them in co-production with Maneki Films under the label "Full House". The aim of the company has been to present a broad range of films, combining mainstream ambitions and cinematographic quality. Several films have been selected for major competitions, including four for the Cannes Film Festival. The company received the "Valois Martin Maurel" Award for French Producer of the Year 2016 at the Angoulême Festival.
The founders of Borsalino have considerable experience in the creation of wildlife documentaries, in particular during their time at Wild Bunch (March of the Penguins, The Fox and The Child, and many others…). They were seeking a family-oriented project of the same scope and size, which would also help raise awareness of the preservation of nature. That is why animal documentary veteran Laurent Flahault joined the team for this project.

Formed in 1895, Gaumont is the oldest film company in the world. In the past few years, the company's release schedule has continued to increase across film and television production, in both the French and English languages. Gaumont has offices in Paris and Los Angeles.
The Gaumont film library now encompasses over 1100 titles, including films from such prestigious directors as Luc Besson, Matthieu Kassovitz, Francis Veber, Jean-Jacques Beineix, Federico Fellini, Maurice Pialat and Jean-Luc Godard. More recently the company has released Toledano and Nakache's comedy-drama The Intouchables, the highest-grossing French-language movie ever, with over $450 million in revenue to date.
Key drama series include the award-winning Narcos for Netflix; currently in production for season 3; the critically acclaimed Hannibal; and the upcoming productions of The Frozen Dead, The Art of Crime and Spy City, among many others.
The animated catalogue contains over 800 half-hours, broadcast in over 130 countries. Current productions include F is for Family for Netflix; and for children, Noddy, co-produced with Dreamworks. Also in production are Trulli Tales, Belle & Sebastian and Furry Wheels. Do, Re & Mi with Kristin Bell is a series currently in development.
"For being able to understand why we must protect the nature, we need to experience what nature is all about."
Guillaume Maidatchevsky, Director
Contact
MRP Matila Röhr Productions Oy
Tallberginkatu 1 B 124
00180 Helsinki, Finland
Cinema distribution in Finland and Nordics